Panel Design Options
Seagrave supplies a wide selection of high quality roof, wall and liner profiles. Our comprehensive selection of steel panels is ideal for use with new buildings or retrofit projects using any type of construction.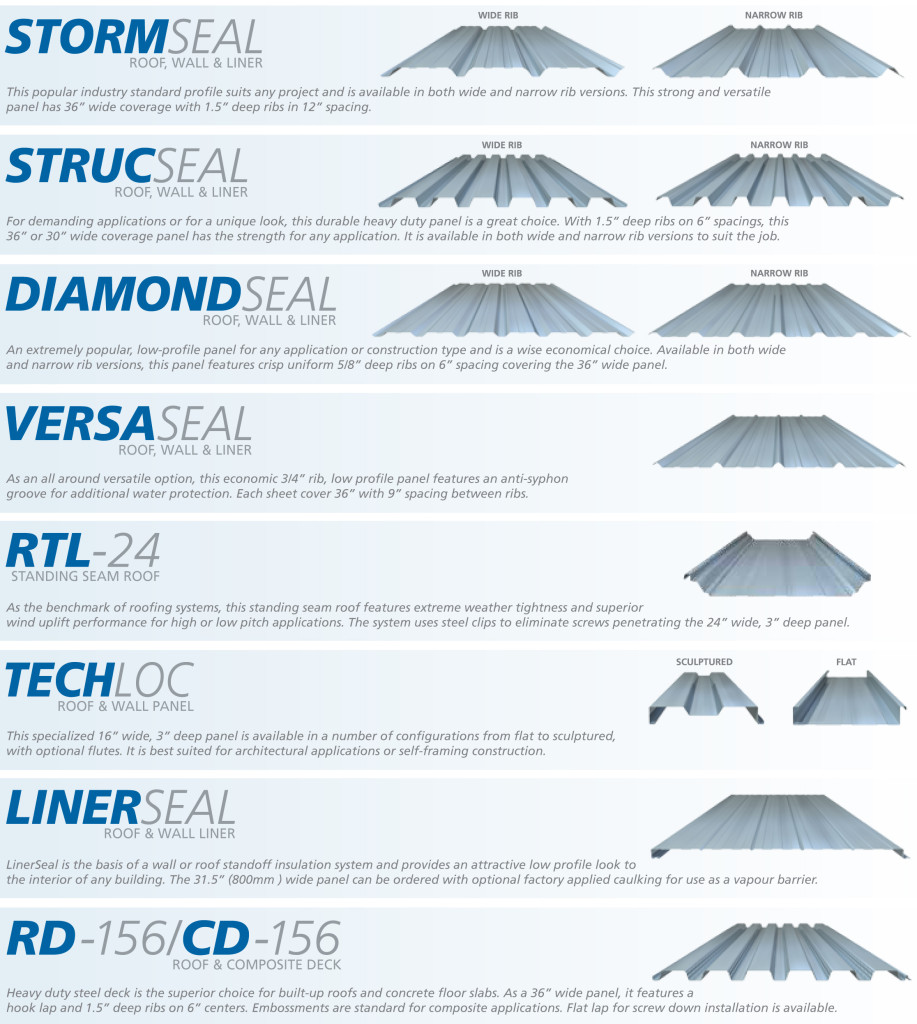 Stock Materials & Colours
Please contact us for current material and colour availability. Many standard and optional colours are available upon request.
Trims
Seagrave offers a wide range of standard trims to compliment our panels. Custom trims are easily designed and made to order.